Cole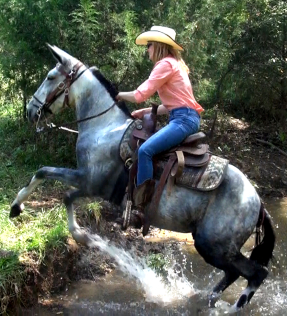 On the trail or the road, Cole is no slouch - he'll go anywhere you point him with no spook or hesitation, so you'd better be sure you're committed, because once you tell him to go, he's GOING! His boldness and forward nature isn't for the timid, but he's not ornery or willful. He's just athletic - a rider who demands performance and needs a reliable work partner will really appreciate him. On the ground, he's respectful, and very easy to catch if he likes you. He's pretty friendly but still tends to pick and choose his people. Cole is a good example of what we call a "Relationship Mule"... they are good solid mounts for us during training, absorb new skills quickly, and get along well as we pass them around with our different riders here- but they REALLY shine once they have a person of their very own. Historically speaking, Cole has preferred women, but the older he gets, the more people he warms up to.
Cole's had a lot of real-life trail, road and camping experience and has also been to the Chuckwagon races. He tends to generate a lot of curiosity when people see him. His mousy/smoky grey color is unique- kind of like gunmetal in the summer when he's all slicked out, and like a silver fox or fine mink coat in the winter.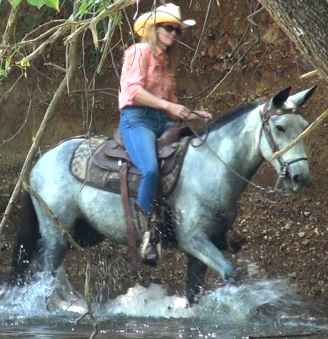 Anyone who wants a well-trained mule but doesn't need a babysitter will absolutely love what Cole has to offer. If you think he might be the mule for you, you might want to move fast.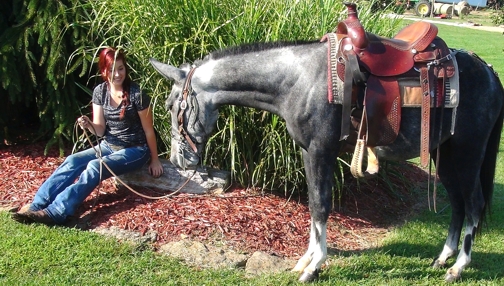 | | |
| --- | --- |
| | |