Vacation the USA through the ears of a Missouri Mule!
"GO GAITED"
upcoming mules
I have several Fox trotter and Tennessee Walking horse mules that will be listed soon. I'm sure as you check back with the Missouri Mule Company site I can help you find a gaited mule that fits your personal requirements. Feel free to pick up the phone and give me a call anytime. My cell phone number is 417-766-5150.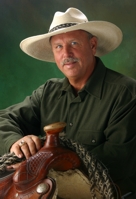 The worlds legendary Missouri Mules have always had a highly esteemed repCutation. That reputation was earned by applying its ability to help man compete and win on the battlefield or the cotton field. Man has utilized this hybrid from the time Solomon road David's She Mule to be anointed king of the Israelites all the way to the settlement of the wild west and after that the mule traversed two world wars. As they assisted man, they won his heart and soul. Now, after decades of developing excellent gaited mares and fine jack stock you have the privilege of sitting atop the safest gaited trail mounts ever produced.
A hybrid we call the "Gaited Missouri Mule"





Missouri Mule Company
Bob Bingham, owner
3599 N. Farm Rd. 189 • Springfield, MO 65803
Contact phone numbers: Cell 417-766-5150
E-mail:
bob@missourimuleco.com
Missouri Mule Company, copyright © 2003-2015