Vacation the USA through the ears of a Missouri Mule!
"GO GAITED"
With anticipation bright eyes scan the horizon. For 2015, Missouri Mule Company makes it easier to follow your gaze. Here is where you will find the catalyst in the form of well trained Gaited and Performance Saddle/Trail Mules. Each mount passionately selected and purposely developed to deliver safety, comfort and excitement every time you saddle up.
A Missouri Mule Company's developed gaited saddle mule is the inspired intersection of hybrid power, pleasing mental make up, selected
confirmation and insightful trail development.
Installment plans available!
Annabelle
If you're in need a trustworthy confidence-builder with uncomplicated smooth gaits to be your next trail partner, here is a signature MissouriMuleCo mule that will deliver the comfort and safety you crave!
(click here Read more / Videos)
push-button glide ride, even for someone who's just learning the joys of going gaited!
w/3 gaits (flat foot, running walk rack, short lope)
Rackn On Ruthie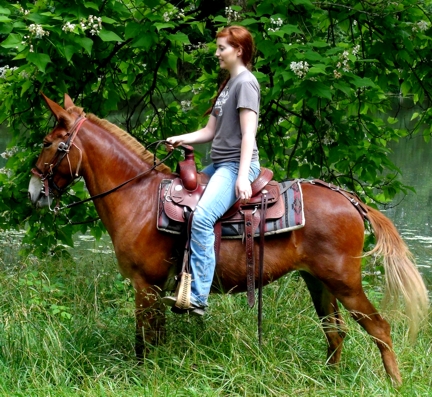 If you appreciate blazing fast speed and a floating smooth power ride, but also expect your mule to be easy to control, you'll want to check out Ruthie! This unique molly is full of personality and also happens to be one of the most forward-going speed rackers we've ever had the pleasure of riding.
(Read more)
(click for Rackn On Ruthie's Videos)
Apache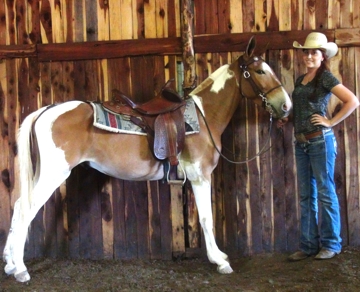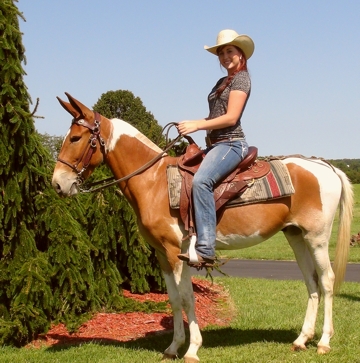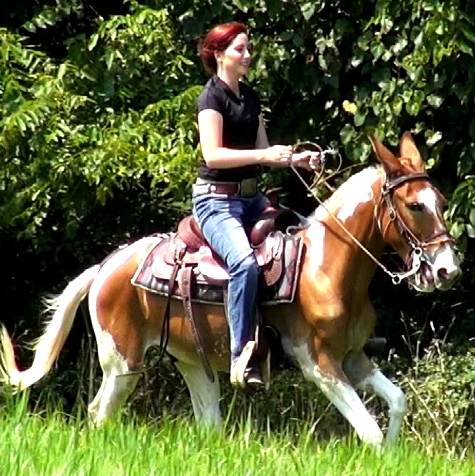 (Read more)
(click for Appache's Videos)
Coal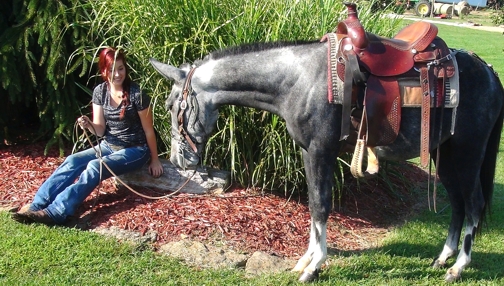 2012 Tennessee Walking Horse John Mule
14.2 hands
(Read more)
Click for movies

Sweet Pea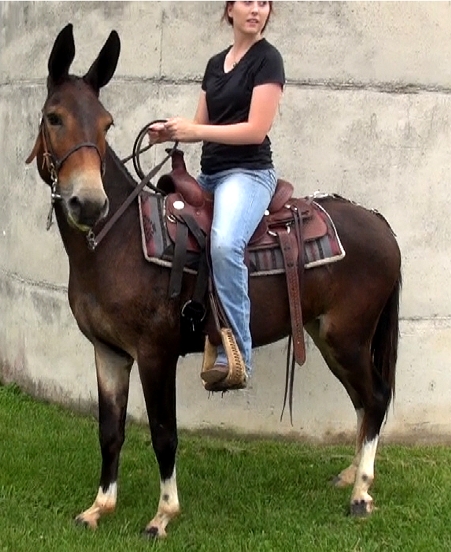 Pete Paso Mule
Pete's Diary


BLONDie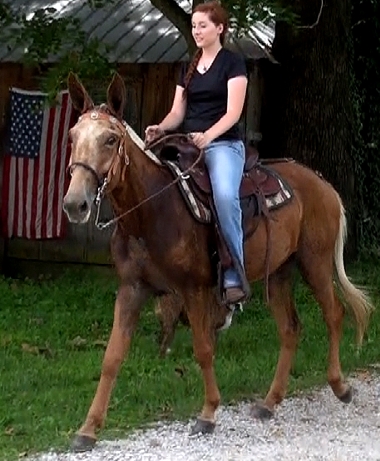 2010 Tennessee Walking Horse Molly Mule
14.3 Hands
No videos for a few weeks.
(Click Here) Read More / Videos)
SPATS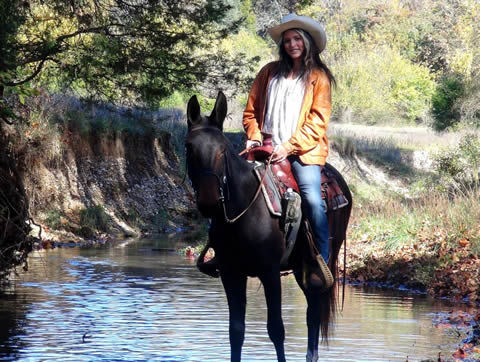 Although he's not tall or bulky, Spats packs a lot of power into his compact frame, and has enough "get up and go" to please someone who likes a bit of speed, while also being easy to handle. He has a short lope and doesn't get strong or overeager if you do run him-- he comes right back down and settles back in. His running walk is nice, too. That being said, Spats has a but his crowning gem is his smooth Smooth SMOOTH flat-foot walk! He's a real trail riding machine that you can just relax and enjoy-- he can keep up with the faster gaited horses or mosey along with the slowpokes.
(Click Here) Read More / Videos)
2000 Missouri Fox Trotter John Mule
14.1 Hands, Gaits (Flat Foot, Short Lope)
Click here, or on photo, for more information and videos on Spats!
MFT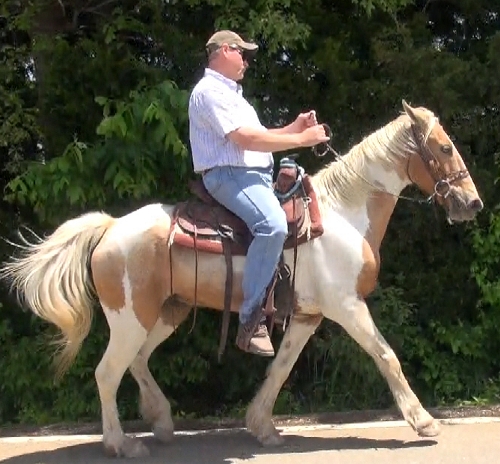 Paladin is a sweet little powerhouse of a foxtrotter gelding with good looks, sweet personality and very correct, smooth gaits. This gelding has a LOT to offer the right person!
He's got a secret, though-- although he seems mild, he's really a bold and fearless trail machine with a LOT of style and panache! He is extremely forward and almost impossible to tire out. When he's on the trail, everything about him says "Look at ME!" He will go anywhere you point him without fuss or hesitation, up around or over anything that's in his way. Paladin is a spicy little firecracker with a "go-getter" kind of attitude.

(click for MFT Videos)
Call Bob at 417-766-5150 for more information.




Whether you are 50 or 2500 miles away, our individualized "Mule Diaries" are regularly updated so you can meet each of our mules up-front and personal. Be sure to follow the links on this page into each mule's individual diary. By reviewing these "Saddle Mule Diaries" new owners in the USA, Canada and Europe have met and fell in love with their current trail companion. Via these diaries riders make a well-informed purchase facilitating their safe and happy trail riding and event participation.
Are you searching for safety, confidence and comfort in the saddle?

"You're getting closer"
Mount a MMCO gaited saddle mule and you will know what we mean. No other equine can give you the power, safety and comfort on a flat loamy bottom, or setting your hair on end sliding down a slippery mountainside. As we hand weave hybrid power, gait, agility, and soundness of mind, we have no desire to take any shortcuts. As a result, you will ride any terrain safely, including some shortcuts.
A Missouri Mule Co. (MMCO) mule puts you in absolute control of uncompromising hybrid power. But where is it written that a mule can't also offer pure comfort? Not here. Just settle into the saddle. Feel the comfort of the relaxing gait. It is the result of intense observation, development and training. Gaited mules are comfortable for 20 miles a day, they also secure your safety during extreme riding conditions. Now relax. Enjoy the view from your "Safe Space" atop a MMCO mule. Now, go where you want. See what others don't. Because you don't have to stay on the beaten path anymore. Tear into the back country where few dare to go, see what they missed.

Upcoming Mules
I have several Fox trotter and Tennessee Walking horse mules that will be listed soon. I'm sure as you check back with the Missouri Mule Company site I can help you find a gaited mule that fits your personal requirements. Feel free to pick up the phone and give me a call anytime. My cell phone number is 417-766-5150.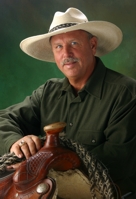 The worlds legendary Missouri Mules have always had a highly esteemed repCutation. That reputation was earned by applying its ability to help man compete and win on the battlefield or the cotton field. Man has utilized this hybrid from the time Solomon road David's She Mule to be anointed king of the Israelites all the way to the settlement of the wild west and after that the mule traversed two world wars. As they assisted man, they won his heart and soul. Now, after decades of developing excellent gaited mares and fine jack stock you have the privilege of sitting atop the safest gaited trail mounts ever produced.
A hybrid we call the "Gaited Missouri Mule"





Missouri Mule Company
Bob Bingham, owner
3599 N. Farm Rd. 189 • Springfield, MO 65803
Contact phone numbers: Cell 417-766-5150
E-mail:
bob@missourimuleco.com
Missouri Mule Company, copyright © 2003-2015