"GO GAITED"
"Missouri Boot Camp Program"
If you want a good mule take his agenda away first. It is similar to how young men and woman in Military Boot Camps are handled.
Hard work, discipline day after day with no end in sight. All of a sudden no mater where they come from,
"The Drill Sergeant Whisper and They Listen"
This Is when the Real Training Starts
We apply that Old System to the New Mule and it works!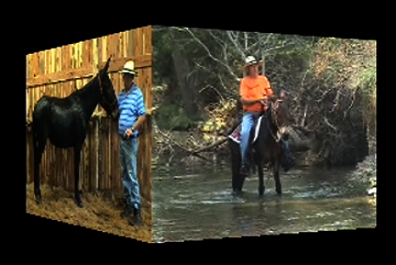 WE HELP THE MULE MAKE THE TRANSITIONS
Start to finish! WE DO IT ONE MULE AFTER ANOTHER!

Financing available


Good Mind


Holds Gaits Naturally


Go anywhere you point them


Mollys that are docile, sweet and loving personality.


Johns that are respectable and interactive with the rider.


Mules without agendas waiting on your next request.
Don't settle for any less of a training program. Bring your pleasure saddle mule to us today and we will prepare them for the rest of your riding career.
Really, It's not just about a mule, It's about your safety and enjoyment.
Let's not put a price on that.

The following are photos and movies with descriptions that will indicate what a Missouri Mule Boot Camp Trainee will and won't be after his or her's hours of training. We want you to have a clear understanding of what your upcoming trail companion will have experienced during its training. Also explained are the areas the mules will need experience in after you take him home. Any areas that are lacking can be safely developed as you enjoy trail riding in your own trail environments. When most folks come and ride their mules with me they are puckered up and hanging on the saddle horn the first 30 minutes out on the trail. When we stop for a breather the normal comment is "I have never ridden like that, what a rush". What they don't realize is we haven't even got to the midlevel challenging terrain we train on! The fact is a Missouri Mule Company Project Mule has covered more varying terrain of this sort and been exposed to more challenges than most folks would dare ride. Please review the photos and movies to get a feel for what your Missouri Mule Boot Camp Mule graduate be when you get them home.
Click here for a detailed explanation of a
"Project Mule"
Click here for Rambler's Photo Diary